Rayzor Ranch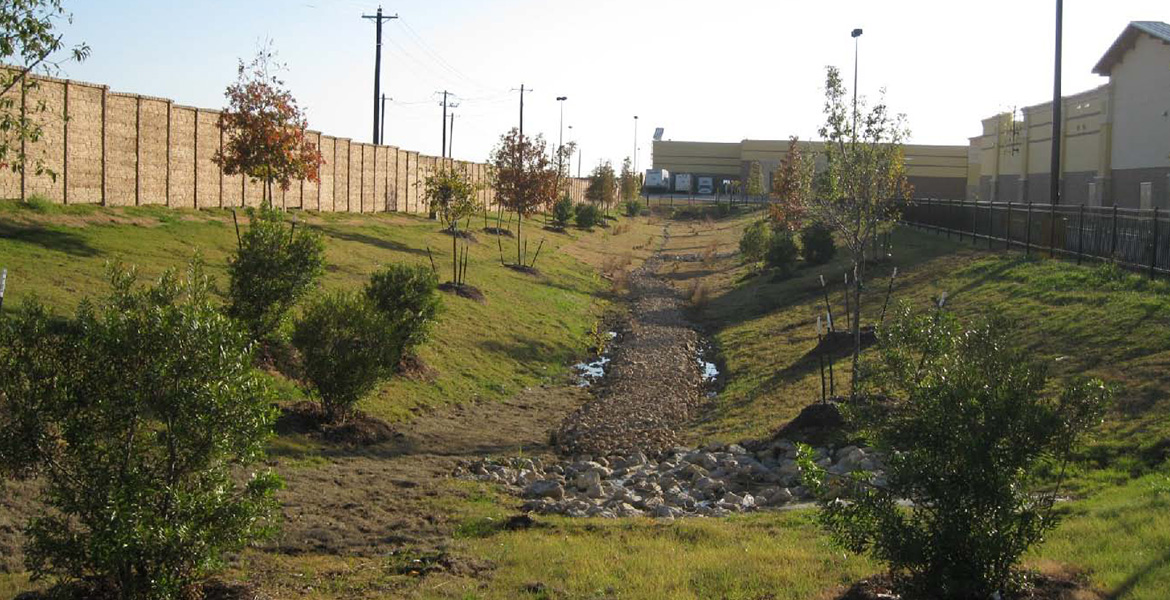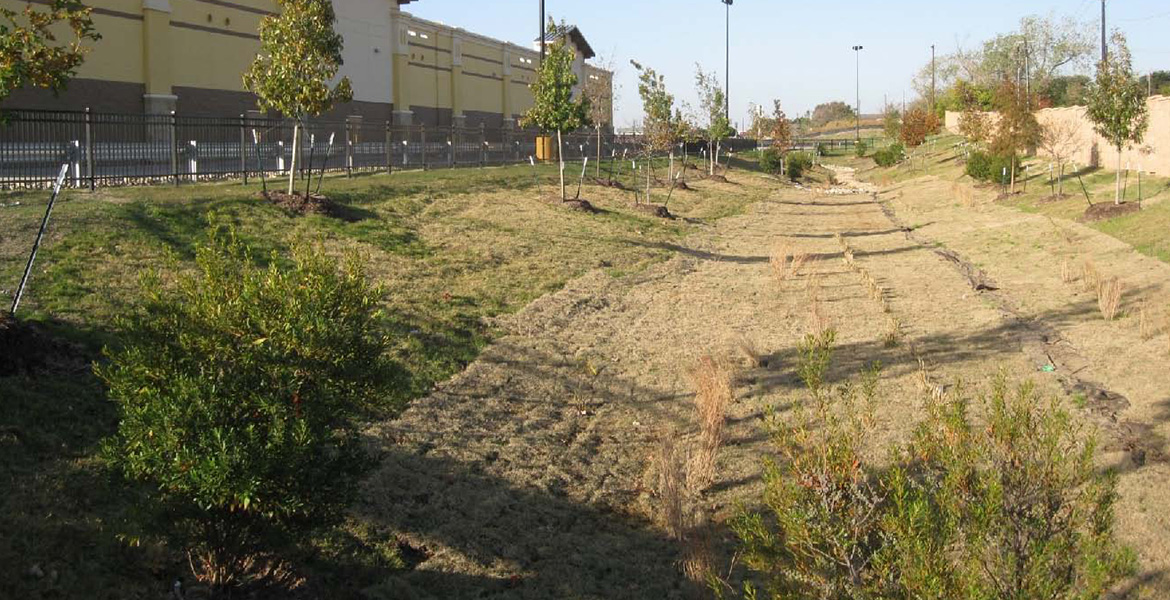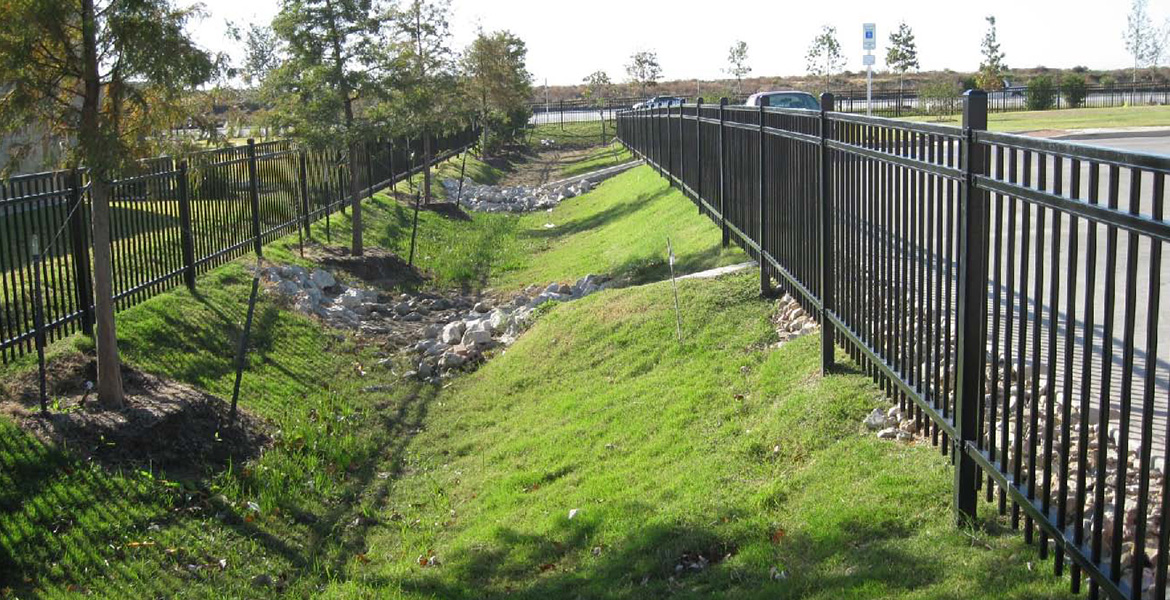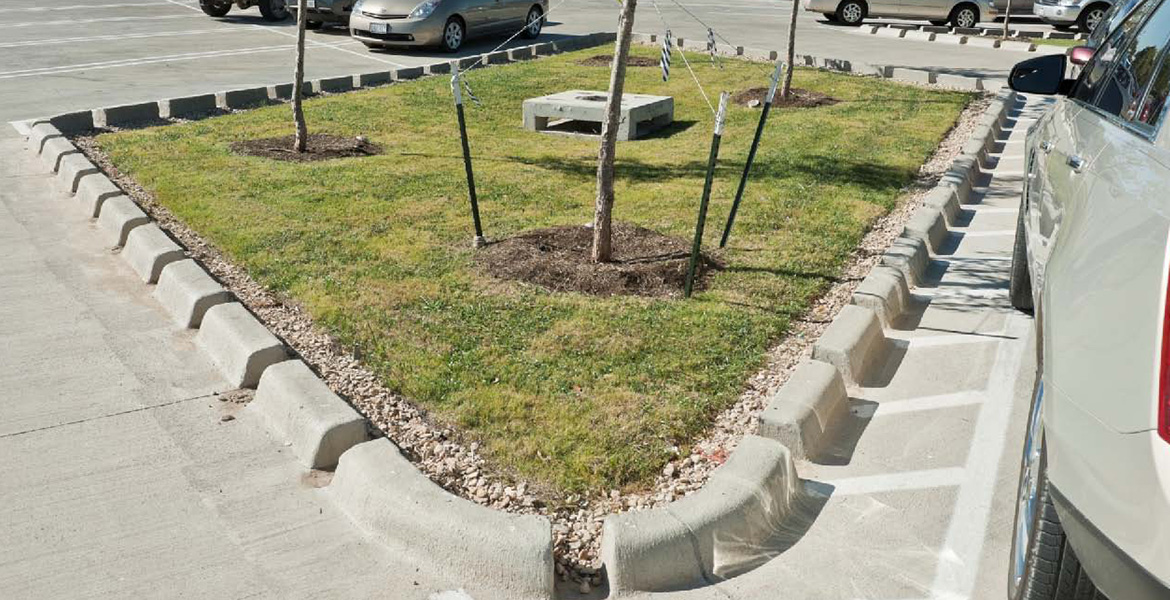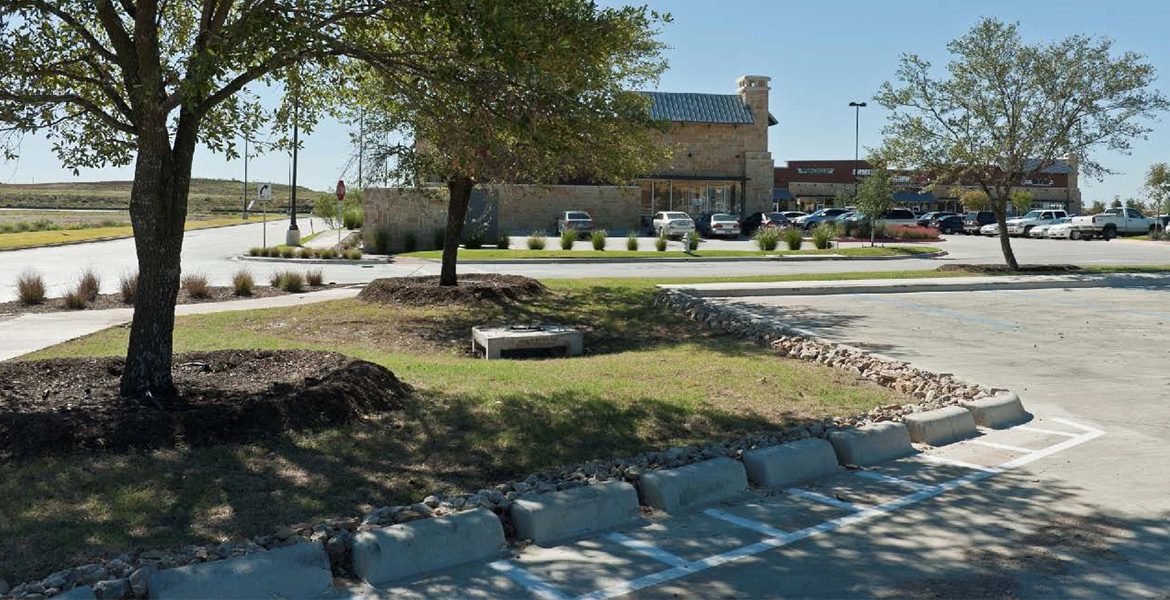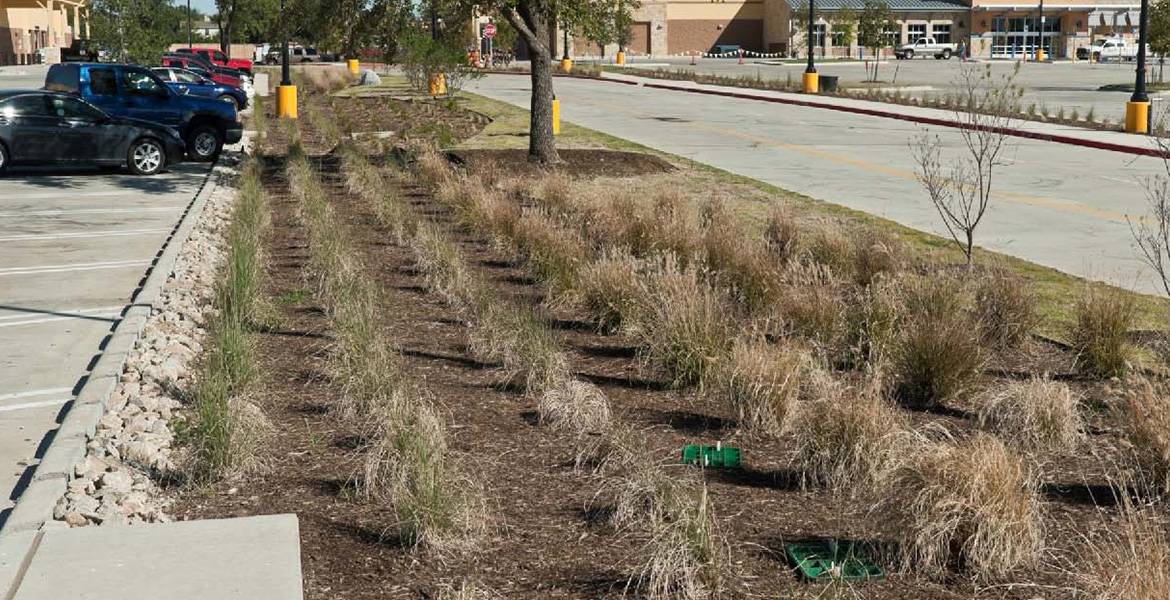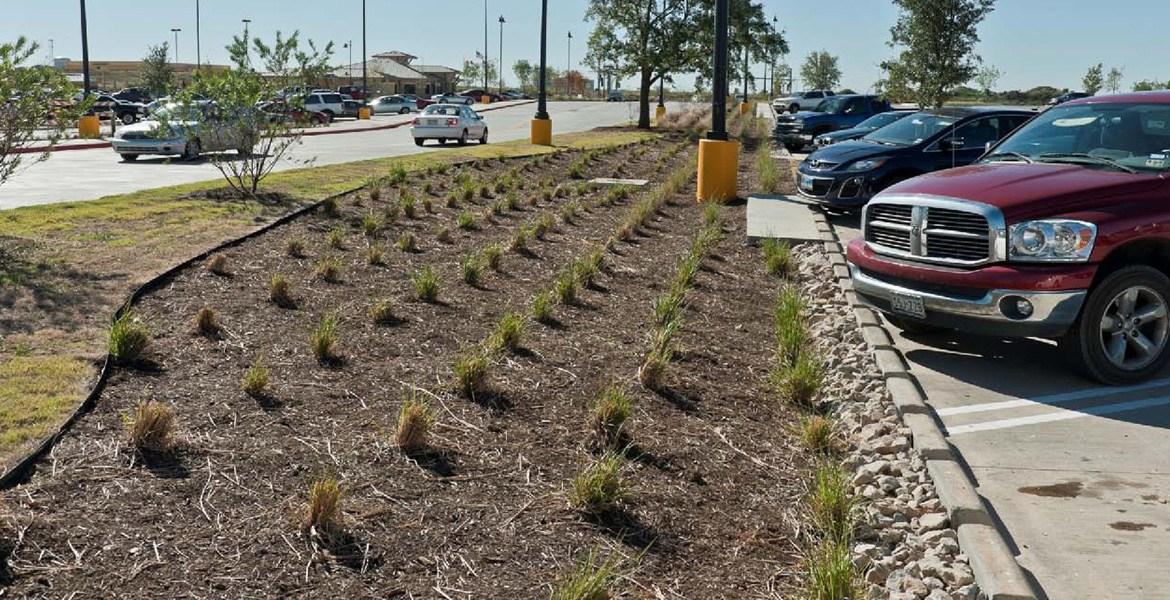 Project Description
Rayzor Ranch North (officially Rayzor Ranch Marketplace), is a 100-acre parcel within the Rayzor Ranch development, a privately-owned, 400-acre mixed-use development in Denton Texas. Rayzor Ranch is one of the first projects in the City of Denton using iSWM design criteria. The project, owned by Allegiance Hillview, L.P., was begun in 2008 and construction for Phase I was completed in 2010. Within the 400-acre Rayzor Ranch development, the Marketplace is an approximately 100-acre retail center with an ultimate buildout of approximately 800,000 SF of large retail, junior anchors, specialty retailers, restaurant and financial institutions. A 39-acre tract includes anchor tenants Walmart and Sam's Club.
Key iSWM Features
Rayzor Ranch North incorporates several iSWM site controls including a water quality pond, four bioretention areas, a pocket wetland, an enhanced swale, a filter strip, and several parking lot islands with filter strips as components in the treatment train. The treatment train was integrated into the overall landscape concept which has led to a truly integrated design that is aesthetically pleasing, utilitarian in conveying drainage, and environmentally responsible in the treatment of the water quality for removing both on and off-site pollutants before discharging the storm drainage.
Drawings and Technical Information
The following drawings and technical information are available for this project (click on title for link):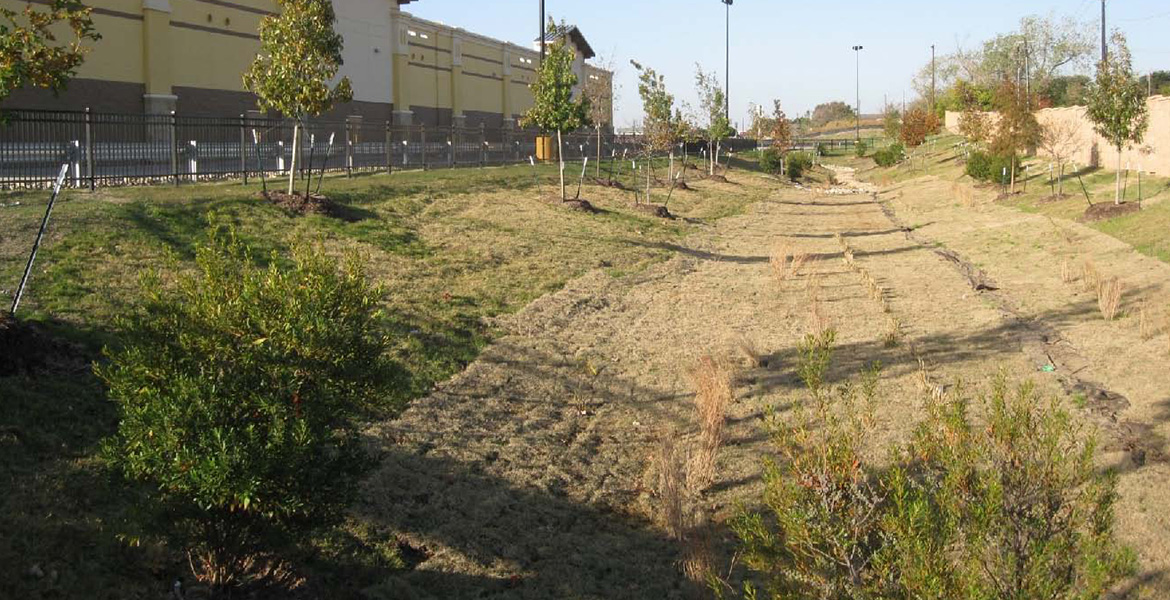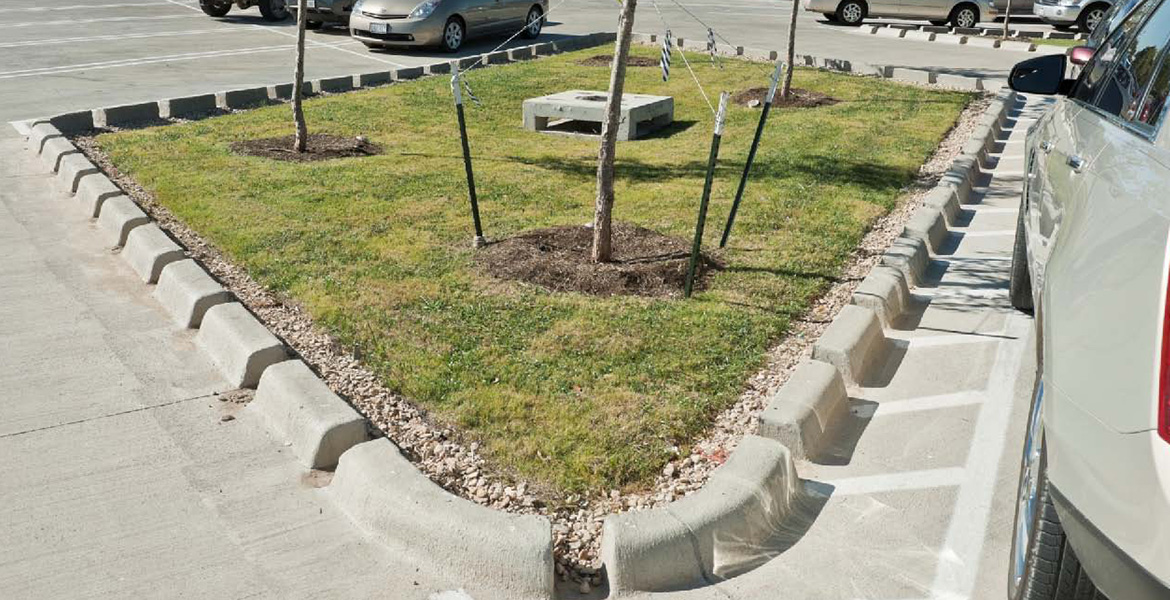 Get Updates About iSWM
Enter your email address below to be placed on the interested parties list. We will send out periodic emails regarding training opportunities and news regarding the Integrated Stormwater Management program.